Version
Download

15

File Size

4.00 KB

File Count

1

Create Date

September 25, 2017

Last Updated

December 21, 2017
Volume-5 Issue-1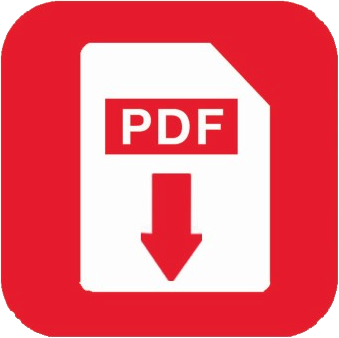 Download Abstract Book
S. No

Volume-5 Issue-1, November 2017, ISSN: 2319–6378

 (Online)




Published By: Blue Eyes Intelligence Engineering & Sciences Publication Pvt. Ltd.

Page No.

1.

Authors:

Collinson Colin M. Agbesi, Ebenezer K. Gavua, Seth Okyere-Dankwa, Kwame Anim Appiah, Kofi Adu-Manu Sarpong

Paper Title:

Pothole Detection, Reporting and Management using Internet of Things: Prospects and Challenges

Abstract: Road networks are the means of transporting, sharing and movement of goods and services from place to place in society. Road networks are also channels of communication in some parts of the world. Consequently, access to good road networks enhances the quality of life and work of people living in society. But the poor nature of design and development of road networks coupled with natural disasters such as heavy rainfall has brought about many unwanted potholes and scratches on the roads which are very dangerous to commuters and other road users as well as vehicles that utilise the roads. In addition, the lack of a proper road maintenance system has resulted in an ever increasing number of potholes which endanger efficient transportation and road safety. Meanwhile road maintenance works has largely depended on manual detection and reporting. The advent of computers, information technologies, network and communication technologies and sensors have brought about a new phenomenon known as "internet of things" also put "internet of everything" (IoT//IoE). The global network of things is the connection of the physical objects to virtual objects in the world. This enables physical world objects to be assigned unique internet protocol addresses with the purpose of sharing and exchanging data and information. The paper conducts a study into the use of internet of things to detect and report potholes on roads. The paper assembles an open hardware equipment and sensor to experiment the detection and reporting of potholes using IoT/IoE enabled devices. The paper presented the architectural design and system to detect, report and manage potholes and other road obstacles using IoT. The paper also presented some prospects and challenges in the implementation of internet of things (IoT).

Keywords: Pothole Detection, Pothole Reporting, Pothole Management System, Internet of Things/Everything


References: 

Al-Fuqaha et al., (2015), "Internet of Things: A Survey on Enabling Technologies, Protocols and Applications", IEEE Communication Survey, Vol. 17, Issue 4

Erikson et al., (2008), "The Pothole Patrol: Using a Mobile Sensor Network for Road Surface Monitoring", Proceedings of 6th International Conference on Mobile Systems, Applications and Services, USA

Kulkarni et al., (2014), "Pothole Detection System Using Machine Learning on Android", International Journal of Emerging Technology and Advanced Engineering, Vol 4, Issue 7

Mednis et al., (2011) "Real Time Pothole Detection Using Android Smartphones With Accelerometers", International Conference on Distributed Computing in Sensor Systems and Workshops, Barcelona, Spain.

Pavan et al., (2014), "Real Time Pothole Tracking System Using Android Smart Phone", International Journal of Advanced Research in Computer Engineering & Technology (IJARCET), Vol 3, Issue 5

Sudarshan et al., (2009), "Pothole Detection and Warning System Using Wireless Sensor Networks" Embedded Real time systems laboratory, India Institute of Technology, Bombay.

Yougtae Jo & Seungki Ryu, (2015), "Pothole Detection System Using a Black-box Camera", Highway Research Institute, Korea Institute of Civil Engineering and Building Technology

Yu, B.X. & Yu, X. (2006), "Vibration Based System For Pavement Condition Evaluation", Proceedings of 9th International Conference on Applications of Advanced Technology in Transportation, USA

Zoysa et al., (2007), "A Public Transport System Based Sensor Network For Road Surface Condition Monitoring", Proceedings of Workshop on Networked Systems for Developing Regions, Kyoto, Japan.

Zanella et al., (2014), "Internet of Things for Smart Cities", IEEE Internet of Things Journal, Vol. 1, No.1

2.

Authors:

S. P. Kanniyappan, N. Rishinath, C. Lavanya

Paper Title:

A Study on Spatial Changes of Groundwater using Statistical Method and Hydro-Geochemical Facies in Cheyyar River Basin, Tamilnadu

Abstract: The attempt is made along the Cheyyar river basin, Kancheepuram district. The total sample collected along study area is 20. The physio-chemical parameters were tested. The pH are ranges from 6.5-8.1 and they are neutral. The other values such as EC, TDS, Turbidity, Total hardness are within the permissible limit comparing the standard specification. The chemical parameter such as calcium, magnesium value 75% within the permissible limit as specified in standard. The bicarbonate has high value, sodium, chloride and other parameters are as follows. The order of abundance of chemical concentration is Na+> Ca2+> Mg2+> K+ = HCO3−> Cl−> So4. The type of water present in the study area is Ca-Mg-So4 type, Ca-Mg-HCO3 type and Ca-Mg-Cl-So4 type. The Ground water qualities are compared with the Indian Standard and World Health Organization (WHO). The SAR value of the samples ranges from 0.825 to 7.829 (meq/L), Sodium percentage value ranges from 20.376 to 65.007(meq/L) .Then comparing SAR 65% is suitable and by sodium percentage 72.45% of water is suitable for the agriculture.

Keywords: Bicarbonate, Calcium, Chloride, Electrical Conductivity, EDTA (Ethylene Diamine Tetra Acetic acid), Magnesium, NTU (Nephelometric Turbidity Unit), pH, Potassium, SAR (Sodium Adsorption Ratio), Sodium, Sulphate, Total Hardness, Turbidity, Total Dissolved Solids, WHO (World Health Organization).


References: 

Cristina Rosu, Ioana Pistea, Mihaela Calugar, Ildika Martonos and Ozunu A, "Assessment of Ground Water  Quality Status by using water quality index (WQI) Method" in Tureni Village,

Edmunds W. M, Kinniburgh D. G and Moss P. D., "Trace metals in interstitial waters from sandstones: Acidic inputs to shallow ground waters", Environmental Pollutant, 77, 129–141, 1992.

Elangovan K, "Characteristics of tube well water for district Erode (India)", International Journal of Environmental science, page.1 (2), 2010.

Gorde S.P and Jadhav M.V, "Assessment of Water Quality Parameters: A Review", Journal of Engineering Research and Applications, 3(6), 2029-2035, 2013.

Gupta N, "Physico-Chemical Analysis of Drinking Water Quality from 32 locations in Delhi", Journal of Indian Water Works Association,

S.I. (Indian Standards Institution): 1983, "Indian Standard Specification for Drinking Water", page.15, 10050.

G, Spalding, R and Richard.J., "Areal, vertical and temporal differences in groundwater chemistry Organic constituents", Environmental Quality, 479–482, 1980

Kavitha R and Elangovan K, "Review article on Ground water quality characteristics at Erode district", India, of Indian journal of Environmental science, 1(2), 2010.

Khan S, Qureshi M. A, and Singh J, "Studies on the mobility of heavy metals in soil", Indian Journal of Environmental Health, 38(1), 1–6, 1996.

Kraft G.S, Stites W and Mechenich D. J, "Impacts of irrigated vegetable agriculture on a humid north–Central US. Sand plain aquifer", Groundwater 37(4), 572–580.

Muthu kumaravel K, "Evaluation of Ground Water Quality in Perambalur", Indian Journal of Environmental Sciences, 14(1), 47-49,

Niranjan K, "Ground Water Quality Assessment of Wailpalli Nalgonda", Indian Journal of Environmental Sciences, 15(1), 69-76,

Public Works Department (PWD), "Groundwater Perspectives: A Profile of Kancheepuram District", Tamil Nadu, 220, 2000.

Rajmohan N, Elango L, Ramachandran S and Natarajan M, "Major ion correlation in groundwater of Kancheepuram region", south India, Indian Journal of Environmental Protection 20(3), 188–193, 2000.

Ramesh, R., Shivakumar, K., Eswaramoorthi, S. and Purvaja, G. R, "Migration and contamination of major and trace elements in groundwater of Madras city", India, Environmental Geology, 25,126–136, 1996.

Romic M, and Romic D, "Heavy metals distribution in agricultural top soils in urban area", Environmental Geology, 43, 795–805, 2003.

Rajankar P, "Assessment of Ground Water Quality using water quality index(WQI) in Wardha Maharashtra", Journal of Environmental Science and Sustainability, NEERI, 1(2), 49-54,

Ramakrishna C, "Studies on Ground Water Quality in slums of Visakhapatnam", Asian Journal of chemistry, 21(6), 4246-4250,

Shweta Tagy, "Water Quality Assessment in terms of Water Quality Index", American Journal of Water Resources, 1(3), 34-38,

Shivasharanappa, "Assessment of Ground Water Quality using Water Quality Index at Bidar City Karnataka", International Journal of Environmental Science, 2(2), 965-976, 2

Sirajudeen Arul Manikandan J and Manivel V, "Water Quality Index of Ground Water around Ampikapuram area near Uyyakondan channel, Tiruchirappalli, Tamil Nadu", Archives of Applied Science Research, 5(3), 21-26,

Standard APHA Methods for the examination of Water, 22ND Edition,

WHO, "Guidelines for drinking-water quality, health criteria and other supporting information", Vol.2, 2nd edition, World Health Organization, Geneva, 940-949 pp, 1992.

3.

Authors:

Hayder Idrees Hussein

Paper Title:

Identification and Molecular Characterization of Probiotic Yeast with Anti - Fungal Activity

Abstract: The investigation into the study is required to Obtain disconnects were additionally screened for their probiotic properties, for example, protection from low (pH 2.0, 2.5, 3.0), protection from bile salt (0.3%, 0.5%, 1.0%), antimicrobial test, anti-toxin protection test, haemolytic test and starch aging test. On plates the highest antifungal activity was observed with isolates HPoY8B9, HPoY9B10, HCoY2B6 which was found to be 71%, 65%, 60%. Isolates HPoY8B9, HPoY9B10, HCoY2B6 showed good antifungal activity and emulsification index percentage and hence were selected for further studies. Isolates HPoY8B9 showed highest emulsification index of 92% and 93% with coconut oil and engine oil as hydrocarbon source respectively. Whereas isolate HPoY9B10 showed 90%, 85% and isolate HCoY2B6 showed 90%, 91% of emulsification index with coconut oil and engine oil respectively after an incubation period of 5 days. The highest biosurfactant yield from isolates HPoY8B9, HPoY9B10, HCoY2B6was found to be 2.0, 1.8, 1.2 gm/L respectively after 5 days of incubation. Crude biosurfactant extracted from these three isolates was subjected to TLC for the identification of sugars and lipids present. All the Three isolates were then screened for their probiotic properties and were observed to have the capacity to endure against stomach environment(pH 2.0, 2.5, 3.0), they could make due against 0.3%, 0.5%, 1.0% centralization of bile salts. Isolates HPoY8B9, HPoY9B10, HCoY2B6 indicated protection against all the five anti-infection agents tried and were even observed to be non-haemolytic. Of the three isolates tried segregate HPoY8B9 acquired from coconut indicated great antifungal, biosurfactant and probiotics properties and consequently was sent for 18S rRNA sequencing and results uncovered it Saccharomyces cerevisiae HPoY8B9. Molecular Identification of Probiotic Strains Methods utilized for discovery of probiotics in human gastrointestinal tract are ID of province morphology, maturation designs, serotyping or some mix of these. In spite of the fact that these conventional techniques have constraints they are utilized for recognizable proof. With the creating innovation about the sub-atomic writing it is getting more solid to distinguish and separate bacterial strains. Classical microbiological systems are extremely critical for choice, list and biochemical portrayal (maturation profiles, salt-pH temperature resiliences) yet it isn't proficient to order a culture systematically. Atomic portrayal strategies are effective even between firmly related species. There are number of option ordered grouping strategies surely understood incorporating hybridization with species-particular tests and age of profile PCR candidates by species-particular preliminaries. Polymerase chain response based techniques (PCR-RFLP, REP-PCR, PCR ribotyping and RAPD) are predominantly utilized as atomic apparatuses. Examination between these techniques, the most intense and precise one is sequencing.

Keywords: (0.3%, 0.5%, 1.0%), (pH 2.0, 2.5, 3.0), The highest biosurfactant yield from isolates HPoY8B9, HPoY9B10, HCoY2B6was found to be 2.0, HPoY8B9, HPoY9B10, HCoY2B6 HPoY8B9. (PCR-RFLP, REP-PCR, PCR ribotyping and RAPD).


References:

1. Van Vuuren, H. J. J., and Jacobs, C.J. (1992). Killer yeasts in the wine industry: a review. Am. J. Enol. Vitic.43, 119–128.
2. Viljoen, B. (2006). "Yeast ecolog- ical interactions Yeast'yeast, yeast'bacteria, yeast'fungi interactions and yeasts as biocontrol agents," in Yeasts in Food and Bev- erages, eds. A. Querol and G. Fleet (Berlin: Springer), 83–110.
3. Akari S, Akari Y (1987) Method of modifying quality of wheat flour product. Japanese patent 61205449.
4. Hirayama, K., and Rafter, J. 2000. The role of probiotic bacteria in cancer prevention. Microbes and Infection 2:681-686.
5. Kimura, T., Kitamoto, N., Matsuoka, K., Nakamura, K., Iimura, Y., and Kito, Y. (1993). Isolation and nucleotide sequences of the genes encod- ing killer toxins from Hansenula mrakii and H. saturnus. Gene 137, 265–270.
6. Bulut, Ç. 2003. Isolation and molecular characterization of lactic acid bacteria from cheese. IYTE Thesis of Ms.
7. Buts, J.-P. (2009). Twenty-five years of research on Saccharomyces boulardii trophic effects: updates and perspec- tives. Dig. Dis. Sci. 54, 15–18.
8. White, J. H., Butler, A. R., and Stark, M. J. R. (1989). Kluyveromyces lactis toxin does not inhibit yeast adenylyl cyclase. Nature 341, 666–668.
9. Yoo DS, Lee BS, Kim EK (2005) Characteristics of microbial biosurfactant as an antifungal agent against plant pathogenic fungus. J Microbiol Biotechnol 15:1164–1169
10. Young, T. W., and Yagiu, M. (1978). A comparison of the killer character in different yeasts and its classification. Antonie Van Leeuwenhoek 44, 59–77.
11. Çakır, İ. 2003. Determination of some probiotic properties on Lactobacilli and Bifidobacteria. Ankara University Thesis of Ph.D.
12. Wander RJA, Vreken P, Ferdiandusse S, Jansen GA, Waterham HR, van Roermunde CWT et al (2001) Peroxisomal fatty acid and oxidation in humans: enzymology, peroxisomal metabolite transporters and peroxisomal diseases. Biochem Soc Trans 29:250–267. doi:10.1042/BST0290250.
13. Isoda H, Kitamoto D, Shinmoto H, Matsumura M, Nakahara T (1997) Microbial extracellular glycolipid induction of differentiation and inhibition of the protein kinase Cactivity of human pro- myelocytic leukemia cell line HL60. Biosci Biotechnol Biochem 61:609–614.
14. De Koster C, Heerma W, Pepermans HAM, Groenewegen A, Peters H, Haverkamp J (1995) Tandem mass spectrometry and nuclear magnetic resonance spectroscopy studies of Candida bombicola sophorolipids and product formed on hydrolysis by cutinase. Anal Biochem 230:135–148.
15. Çakır, İ. 2003. Determination of some probiotic properties on Lactobacilli and Bifidobacteria. Ankara University Thesis of Ph.D.
16. Cardinal, M.J., Meghrous, J., Lacroix, C., Simard, R.E., 1997. Isolation of Lactococcus lactis strain producing inhibitory activity against Listeria. Food Biotechnology 11:129.
17. Webster, J., and Weber, R. (2007). Introduction to Fungi. Cambridge University Press. Available at: http://books.google.ca/books?id= HZLXFi- om- 0C
18. Wickner, R. B. (1996). Double-stranded RNA viruses of Saccharomyces cerevisiae. Microbiol. Rev. 60, 250–265.wine yeasts and its effect on vinifica- tion. Yeast 41, 37–42.
19. Wyder, M., and Puhan, Z. (1999). Role of selected yeasts in cheese ripening: an evaluation in aseptic cheese curd slurries. Int. Dairy J. 9, 3–10.
https://ijese.org/wp-content/uploads/2017/09/IJESE-BG.png
0
0
IJESE Journal
https://ijese.org/wp-content/uploads/2017/09/IJESE-BG.png
IJESE Journal
2017-09-25 05:54:01
2017-12-21 08:05:42
Volume-5 Issue-1