Version
Download

47

File Size

4.00 KB

File Count

1

Create Date

September 22, 2018

Last Updated

March 14, 2020
Volume-5 Issue-10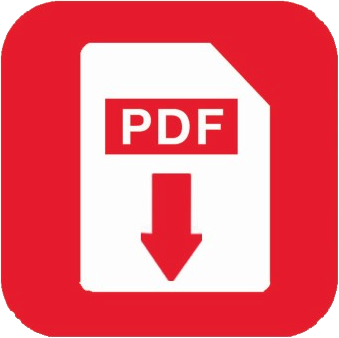 Download Summary Book
S. No

Volume-5 Issue-10, October 2018

, ISSN: 2319–6378

 (Online)




Published By: Blue Eyes Intelligence Engineering & Sciences Publication

Page No.

1.

Authors:

Sandeep Kumar, Bedasruti Mitra, S. Dhanabalan

Paper Title:

Analysis of Response Variables in ECM of Aluminium Metal Matrix Composite (Al, SiC) using DoE and GRA Method

Abstract: Al-SiC is one of the widely accepted MMC having specific properties like wear and impact resistance. This composite shows difficulty while machining with modern machining processes due to various reasons such as higher surface roughness, tool wear rate and machining cost. In recent years, the need for light weight MMCs products are becoming more valuable in aerospace, electronics, nuclear power plants and defence industries because of their specific properties. The machining of MMCs is a big concern and still an area of research. In this experimental work, ECM has been selected for machining of Al-SiC composite to get better product quality & satisfactory machining characteristics. The voltage, feed rate and electrolyte concentration were selected as process constraints to conduct experimental trials. The SR, radial over cut and MRR were considered as output responses. The experimental outcomes were optimized by multi-parametric optimization using DoE and Grey relational analysis method. The optimized parameters by multi-parametric optimization showed the considerable improvement in the process.

Keywords: Electrochemical Machining, Al-SiC, SR, ROC, MRR, Grey Relational Analysis. 


References:

William D. Callister Jr., "Material science and engineering- An introduction, 7th Edition, Wiley & sons publication.

C. Pandey, H.S. Shan, "Modern Machining Processes", Tata McGraw Hill (2008), p.p. 52-70.

Harris, "Engineering Composite Materials", The institute of materials, London, (1999).

K. Rajput, "Manufacturing Technology (Manufacturing Processes), Laxmi Publication, New Delhi (2007), p.p. 615-616.

C. Ramesh and R. Sagar (1999) Fabrication of metal matrix composite automotive parts, International Journal of Advanced Manufacturing Technology, Vol. 15, pp. 114-118.

Asokan, R. Kumar, R. Jeyapaul and M. Santhi (2008), "Development of multi-objective optimization of electrochemical machining process". International Journal of Advanced Manufacturing Technology, Vol.39, pp. 55-63.

Das, R. Behera, G. Majmudar, B. Oraon and G. Sutradhar (2011), "An experimental investigation on the machinability of powder formed silicon carbide particle reinforced aluminium metal matrix composites", International Journal of Science and Engineering Research, Vol. 2 (7), pp. 1-10.

O. Donnell and L. Looney (2001), "Production of aluminium matrix composite components using conventional PM technology", Materials Science and Engineering, Vol. A303, pp. 292-301.

Dasgupta (2012), "Aluminium alloy-based metal matrix composite: A potential material for wear resistant application", International Scholarly Research Network, Vol. 2012, Article ID594573.

Kommel L. and Kimmari E. (2006), "Boron carbide based composites manufacturing and recycling features", Materials Science, 12 (1): 48-52.

I. Tong, C.H. Wang and H.C. Chen (2005), "Optimization of multiple responses using principal component analysis and technique for order preference by similarity to ideal solution", International Journal of Advanced Manufacturing and Technology, Vol. 27, pp. 407-414.

Purohit and P. Sahu (2012), "Electric discharge machining and mathematical modeling of Al-alloy-20% SiCp composite using copper electrode", International Journal of Mechanical and Production, Vol. 2 (2), pp. 37-46.

Honcheng, W.T. Lei and H.S. Hsu (1997), "Preliminary study of material removal in Electrical Discharge Machining of SiC/Al", Journal of Materials Processing Technology, Vol. 63, pp. 813-818.

T. Marler and J.S.Arora (2005), "Survey of multi-objective optimization methods for engineering. Structural and Multidisciplinary Optimization", Vol.26, pp. 369-395.

N. Haq, P. Marimuthu and R. Jeyapaul (2008), "Multiresponse optimization of machining parameters of drilling Al/SiC metal matrix composite using grey relational analysis in the Taguchi method", International Journal of Advanced Manufacturing Technology, Vol. 37, pp. 250- 257.

Kuo, T. Yang, G.W. Huang (2008), "The use of grey relational analysis in solving multiple attribute decision-making problems", Computers and International Engineering, Vol. 55, pp. 80- 93.

Ahamed A. R., Asokan P. and Aravindan S. (2009), "Electro discharge machining of hybrid Al-SiCp -B₄Cp and Al-SiCp-Glass metal matrix composites", International Journal Advance Manufacturing Technology, 44 (5-6): 520–528.

Saini V.K., Khan Z. A. and Siddiquee A. N. (2012), "Advancements in nonconventional machining of aluminium metal matrix composite materials", International Journal of Engineering Research and Technology, 1 (3): 1-11.

R. Rao and G. Padmanabhan (2012), "Application of Taguchi methods and ANOVA in optimization of process parameters for metal removal rate in electrochemical machining of Al/5%SiC composites", International Journal of Engineering Research and Applications, Vol.2, pp.192-197.

Senthilkumar, G. Ganeshan and R. Karthikeyan (2011), "Parametric optimization of electrochemical machining of Al/15%SiCp composites using NSGA-II", Transaction of Nonferrous Metals Society of China, Vol. 21, pp. 2294-2300.

Senthilkumar, G. Ganeshan and R. Karthikeyan (2009), "Study of electrochemical machining characteristics of Al/SiCp composites", International Journal of Advanced Manufacturing Technology, Vol. 43, pp. 256-263.

Rama Rao and G. Padmanabhan (2012), "Effect of process variables on metal removal rate in electrochemical machining of Al-B4C composites", Archieves of Applied Science Research, Vol. 4 (4), pp.1844-1849.

K. Jain and V.K. Jain (2007), "Optimization of electrochemical machining process parameters using genetic algorithm", Machining Science and Technology, Vol.11, pp.235-258.

P. Rajukar, M.M.Sundaram and A.P. Malshe (2013), "Review of electrochemical and electro discharge machining", Procedia CIRP, Vol.6, pp.13-26.

A. Diler and R. Ipek (2012), "An experimental and statistical study of interaction effects of matrix particle size, reinforcement particle size and volume fraction on the flexural strength of Al-SiCp composites by P/M using central composite design", Materials Science and Engineering, Vol. A548, pp. 43-55.

Min (2009), "Effects of volume fraction of SiC particles on mechanical properties of SiC/Al composites", Transactions of Nonferrous Metals Society of China, Vol. 19, pp. 1400-1404.

C.S. Neto, E.M. Silva and M.B. Silva (2006), "Intervening variables in electrochemical machining", Journal of Materials Processing Technology, Vol.179, pp. 92-96.s

Sandeep Kumar & Subramani P.", "Hybrid optimization of WEDM parameters to predict the influence on surface roughness and cutting speed for Ni-based Inconel 600 wrought superalloy", Journal of Mechanical and Production Engineering Research and Development (IJMPERD)" Vol. 8, Issue 2, April 2018, pp. 865-872.

Sandeep Kumar, B. Mitra, Dr. S. Dhanabalan, " The state of Art: Revolutionary 5-axis CNC wire EDM and its recent developments", International journal of Management, IT & Engineering, Vol. 8, Issue 6, June 20018, ISSN: 2249:0558.

"Sandeep Kumar, Dr. S. Dhanabalan & Dr. C. Sathiya Narayanan", "Multi-parametric optimization of Universal Cylindrical grinding using Grey Relational Analysis", Journal of Ethics in Engineering & Management Education" Vol. 5, Issue 3, March 2018, pp. 12-18.

2.

Authors:

Hyangjin Lee, Haegoo Lee, Hong-In Cheng

Paper Title:

Digital Music Therapy System Design for the Mild Cognitive Impaired Elderly

Abstract: Aging is not an avoidable phenomenon and supporting the elderly is becoming important. Korea is facing the aging society seriously. There are worldwide growing interests in dementia and mild cognitive impairment (MCI). A research team was composed with neurologists, ergonomists, designers, music therapists and conducted a project to develop digital music therapy system for the elderly with MCI. Design research was carried out and design preference and lifestyle of the Korean elderly was identified. Intellectual property right was investigated and image positioning was implemented. In-depth interview and infinity diagram led to building a hypothetical persona. Various design concepts were achieved for the set top box and music instruments. Critical dimension of the keyboard, key size, was determined using anthropometry. Usability engineering lifecycle design process was employed to produce user interface design. A prototype was finally produced after conducting user test. In this study, the design process of music therapy system development was mainly introduced.

Keywords: The Elderly, Mild Cognitive Impairment (MCI), Music Therapy, Product Design.


References:

-H. Chen and Y.-C. Liu, Affordance and Intuitive Interface Design for Elder Users with Dementia, Procedia CIRP 60, pp.470-475, 2017.

J. Nam, S.H., Whang, Y.J., Kim, S.J. Byen and K.W. Kim, Korean dementia observatory 2017, NIDR-1704-0019, 2017.

Livingston, L. Kelly, E. Lewis-Holmes, G. Baio, S. Morris, N. Patel, R.Z. Omar, C. Katona and C. Cooper, Non-pharmacological interventions for agitation in dementia: systematic review of randomized controlled trials, The British Journal of Psychiatry, vol. 205, pp.436-442, 2014.

C. Vink, M.S. Bruinsma, R.JPM. Scholten, Music therapy for people with dementia, The Cochrane Library, 2013.

Irish, C.J. Cunningham, J. B. Walsh, D. Coakley, B. A. Lawlor, I. H. Robertson and R.F. Coen, Investigating the enhancing effect of music on autobiographical memory in mild alzheimer's disease, Dementia and Geriatric Cognitive Disorders, vol. 22, pp.108-120, 2006.

Istvandity, Combining music and reminiscence therapy interventions for wellbeing in elderly populations: A systematic review, Complementary Therapies in Clinical Practice, vol. 28, pp.18-25, 2017.

McCallum, C. Boletsis, Dementia Games: a literature review of dementia-related serious games, In: M. Ma, MF. Oliveira, S. Petersen, JB. Hauge, editors, Serious Games Development and Applications, Springer Berlin, pp15-27, 2013.

J. Mayhew, The Usability Engineering Lifecycle: A Practitioner's Handbook for User Interface Design, Morgan Kaufmann, 1999.

3.

Authors:

Madhavan Dhanabalan

Paper Title:

Mapping and Maintenance of Slum Areas using Geospatial Technology - A case study Indira Nagar, Ponmalai Region, Tiuchirappalli Dt., Tamil Nadu, India.

Abstract: Generally, Urbanization in developing countries like India has been characterized by a growing concentration of population within the existing urban centers. Such a concentration, which is most evident in metropolitan cities, has exerted a stress on urban infrastructure and services, leading to a degradation of physical environment and deterioration in the quality of life of residents. The acute problem of slum formation is found not only in the big cities but also in medium and small cities and towns "A slum is a contiguous settlement where the inhabitants are characterized as having inadequate housing and basic services"-. Because of the high, proportion of slum dwellers among the urban population, the problems of urban poverty areas are of particular concern. In most of the municipal areas proper up-to-date maps of slums along with proper database and genesis of its growth are not available which create problem in developmental process. We need resources for all our personal needs and development. The art of Geomatics technology has been the proven technology in mapping slum all assessment and also the temporal changes in the resources and environment, both due to various morphotechtonic and morph dynamic process. The phenomenal revolution in computer technology has provided such capabilities. 

Keywords: Slum, Spatial and Non Spatial, Urban Planning, Geospatial Technology, High Resolution Image.


References:

Dhanabalan, M. (2008). GIS Applications In Urban Planning- a case study of Cheyyur Taluk. ESSTA - 2008, Satyabama University. Chennai: International conference of the Association of Scientists and Engineers.

Kamal Kumar, M. (May 2014). Mapping and assessment of pochamma kunta slum using remote sensing and gis. International Journal of Development Research, Vol. 4, Issue, 5, pp. 1068-1080.

Mc Donnell., B. P. (1998). Principle of Geographical Information Systems. Oxford University Press, New York, USA.

Sumanta Das, M. R. (May 2014). Slum redevelopment strategy using GIS based multi- criteria system: A case study of Rajkot, Gujarat, India. World Journal of Civil Engineering and Construction Technology, Vol. 1(2), pp. 012-041.

(August 2013). Slum Free City Plan of Action for Tiruchirappalli Region. Tiruchirappalli: TNSCB.

4.

Authors:

Mayukh Das, Subhadip Brahmachari, Amitava Saha, Surekha Kundu

Paper Title:

Effect of Culture Parameters of Light Intensity and Nutrients on Germination of Alternaria Solani Conidia

Abstract: The necrotrophic pathogen Alternaria solani fsp. Lycopersici is an important pathogen for solanaceous crops and is cultured in laboratories for various purposes. The production of spores in culture under optimum conditions is very different from that occurring in the natural environment. Therefore it is important to optimize various culture conditions to understand the effect these conditions have on the spores of the fungus. Most studies focus on sporulation rather than spore germination and growth of the germ tubes. This study investigates the effect of different culture conditions such as light intensities, darkness and presence of nutrients on spore germination and germ tube length over a time course in A. solani. Here, we observed that the germination is delayed in dark in comparison to when incubation is done in presence of light. Light appears to affect the growth of germ tubes more significantly compared to germination frequency of the spores. The implication of the findings, in the context of germination of fungi in presence of nutrients is also discussed.

Keywords: Alternaria Solani, Light Intensity, Germination Frequency, Germ Tube Length, Culture Condition.


References:

Rodrigues, T. M. S. T. Maffia, L. A. Dhingra, O. D. Mizubuti, E. S. G. 2010, In vitro production of conidia of Alternaria solani. Tropical Plant Pathology 35(4):203-2012.
Gilberto, U. L. B. Rangel, D. E. N. Fernandes, E. K. K. Flint, S. D. Roberts, D.W. 2015, Molecular and physiological effects of environmental UV radiation on fungal conidia. Curr. Genet. 61:405-425.
Rohrig, J. Kastner, C. Fischer, R. 2013, Light inhibits spore germination through phytochrome in Aspergillus nidulans. Curr. Genet. 59:55-62.
Ray, S. Mondal, S. Chowdhury, S. Kundu, S. 2015, Differential responses of resistant and susceptible tomato varieties to inoculation with Alternaria solani. Physiological and Molecular Plant Pathology 90:78-88.
Hubballi, M. Raguchander, N.T. Anand, T. Samiyappan, R. 2010, Effects of environmental conditions on growth of Alternaria alternata causing leaf blight of Noni. World J. Agric. Sci. 6(2):171-177.

Frans, M. Aerts, R. Laethem, V. Ceusters, J. 2017, Environmental effects on growth and sporulation of Fusarium spp. causing internal fruit rot in bell pepper. Eur J Plant Pathol. Doi 10.1007/s10658-017-1235-4.

Nanguy, M.P.S. Dantigny, P. 2016, Impact of Environmental conditions on the germination time of Penicillium chrysogenum. American Journal of Microbiological Research 4(6):168-171.
Koley, S. Mahapatra S. S. 2015, Evaluation of culture media for Growth Characteristics of Alternaria solani, causing Early Blight of Tomato. J Plant Pathol Microbiol 1:005. Doi: 10.4172/2157-7471.
Nagahashi, G. Douds, D. Buee, M. 2000, Light-induced hyphal branching of germinated AM fungal spores. Plant and Soil 219:71-79.
Idnurm, A. Verma, Surbhi. Corrochano, L.M. 2010, A glimpse into the basis of vision in the kingdom of Mycota. Fungal Genetics and Biology 47:881-892.
https://ijese.org/wp-content/uploads/2017/09/IJESE-BG.png
0
0
IJESE Journal
https://ijese.org/wp-content/uploads/2017/09/IJESE-BG.png
IJESE Journal
2018-09-22 10:11:48
2020-03-14 04:35:14
Volume-5 Issue-10