Version
Download

43

File Size

4.00 KB

File Count

1

Create Date

December 21, 2018

Last Updated

February 26, 2019
Volume-5 Issue-12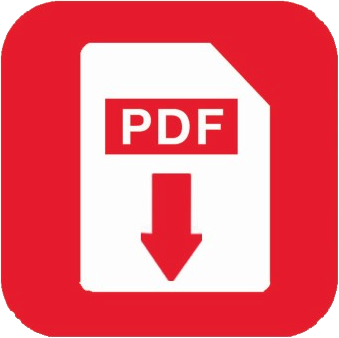 Download Summary Book
S. No

Volume-5 Issue-12, January 2019

, ISSN: 2319–6378

 (Online)




Published By: Blue Eyes Intelligence Engineering & Sciences Publication

Page No.

1.

Authors:

Maria Munir, Miss Xuli

Paper Title:

How Artificial Intelligence Can Help Project Managers

Abstract: In this research work, it has been analysed that how artificial intelligence can help the project managers to manage the work. AI research is basically defined as the research that is done on different intelligence agents. It is a device that helps in perceiving the environment and helps in taking such actions that increases the chance to attain the goals. The artificial intelligence is now used within different fields. One of its finest applications is in the field of project management. Project Management AI is basically a system that can administer different projects without many resources. It does not require more input or cost. Through using the power of artificial intelligence, the tasks can be done automatically. AI also helps in making decisions associated with the projects and it helps in identifying the skills and capabilities of team members involved within a project. Project Management AI helps in fostering a safer environment. It also helps in delivering untiring vigilance and objectivity. Moreover, Project Management AI is used for the development of an eco-system for managing the knowledge. Artificial intelligence provides assistance to project managers in many ways. It provides number of tools such as Chatbots, Stratejos, ZiveBox, Rescoper, Click Up, Clarizen and Poly One. All of these tools prove to be helpful for the project managers to handle different tasks like through providing assistance to managers to make up the team and to assign the projects to particular team members. These tools also provide assistance to project managers to manage the deadlines in an effective way. The use of Artificial intelligence provides number of benefits to the project managers. The very important benefit is the support, as the pressure and burden over the project manager gets decremented by making the use of machines. Moreover, use of AI also provides more accurate results to the project managers. The tasks that are done using AI tend to be free of errors and mistakes. Along with it, the AI also provides project managers with the insights and strategies. For instance, it alerts the project managers to take some additional or alternative steps for handling the complicated projects. AI does not only assist the project managers to handle the tasks, but it also increases the productivity of project managers at individual level. AI helps the project managers to eliminate information bias. It increases the productivity of project managers by making them more creative and to have more emotional intelligence. 

Keywords: Project Managers, Artificial Intelligence, Ecosystem, Foster


References:

A Collaborative, I., Mohanty, S. and Vyas, S., 2018. How to Compete in the Age of Artificial Intelligence.

Bond, A.H. and Gasser, L. eds., 2014. Readings in distributed artificial intelligence. Morgan Kaufmann.
Chou, J.S., Lin, C.W., Pham, A.D. and Shao, J.Y., 2015. Optimized artificial intelligence models for predicting project award price. Automation in Construction, 54, pp.106-115.
Conforto, E.C., Amaral, D.C., da Silva, S.L., Di Felippo, A. and Kamikawachi, D.S.L., 2016. The agility construct on project management theory. International Journal of Project Management, 34(4), pp.660-674.
Cappelli, P., Tambe, P. and Yakubovich, V., 2018. Artificial Intelligence in Human Resources Management: Challenges and a Path Forward. Available at SSRN 3263878.
Costantino, F., Di Gravio, G. and Nonino, F., 2015. Project selection in project portfolio management: An artificial neural network model based on critical success factors. International Journal of Project Management, 33(8), pp.1744-1754.
Charniak, E., Riesbeck, C.K., McDermott, D.V. and Meehan, J.R., 2014. Artificial intelligence programming.Psychology Press.
Danysz, K., Cicirello, S., Mingle, E., Assuncao, B., Tetarenko, N., Mockute, R., Abatemarco, D., Widdowson, M. and Desai, S., 2018. Artificial Intelligence and the Future of the Drug Safety Professional. Drug safety, pp.1-7.
Ferreira, G., Gálvez, D., Quintero, L. and Antón, J., 2015. ARTIFICIAL INTELLIGENCE TECHNIQUES FOR ESTIMATING THE EFFORT IN SOFTWARE DEVELOPMENT PROJECTS. Iberoamerican Journal of Project Management, 6(1), pp.01-22.
Flick, U., 2015. Introducing research methodology: A beginner's guide to doing a research project.Sage.
Glesne, C., 2015. Becoming qualitative researchers: An introduction. Pearson.
Glukhov, V.V., Ilin, I.V. and Levina, A.I., 2015, August.Project management team structure for internet providing companies.In Conference on Smart Spaces(pp. 543-553).Springer, Cham.
Kyriklidis, C. and Dounias, G., 2016. Evolutionary computation for resource leveling optimization in project management. Integrated Computer-Aided Engineering, 23(2), pp.173-184.
Kłosowski, G. and Gola, A., 2016, September. Risk-based estimation of manufacturing order costs with artificial intelligence. In Computer Science and Information Systems (FedCSIS), 2016 Federated Conference on(pp. 729-732). IEEE.
Kerzner, H., 2018. Project management best practices: Achieving global excellence. John Wiley & Sons.
Ledford, J.R. and Gast, D.L., 2018. Single case research methodology: Applications in special education and behavioral sciences. Routledge.
Mackey, A. and Gass, S.M., 2015. Second language research: Methodology and design. Routledge.
Makar, M.G., Mosley, J.M., Tindall, T.A. and Kofman, G.I., DELFIN PROJECT Inc, 2015. Management system for a conversational system.U.S. Patent 8,949,377.
Schwarz, I.J. and Sánchez, I.P.M., 2015. 29 Implementation of artificial intelligence into risk management decision-making processes in construction projects. Google Scholar, pp.357-378.
Silverman, D. ed., 2016. Qualitative research.Sage.
Vanhoucke, M., Coelho, J. and Batselier, J., 2016.An overview of project data for integrated project management and control. Journal of Modern Project Management, 3(2), pp.6-21.
Wu, D.D., Chen, S.H. and Olson, D.L., 2014. Business intelligence in risk management: Some recent progresses. Information Sciences, 256, pp.1-7.
Willems, L.L. and Vanhoucke, M., 2015.Classification of articles and journals on project control and earned value management. International Journal of Project Management, 33(7), pp.1610-1634.
Walker, D.H., 2016. Reflecting on 10 years of focus on innovation, organisational learning and knowledge management literature in a construction project management context. Construction Innovation, 16(2), pp.114-126.
Wenger, E., 2014. Artificial intelligence and tutoring systems: computational and cognitive approaches to the communication of knowledge. Morgan Kaufmann.
Ziuziański, P., Furmankiewicz, M. and Sołtysik-Piorunkiewicz, A., 2014. E-health artificial intelligence system implementation: case study of knowledge management dashboard of epidemiological data in Poland. International Journal of Biology and Biomedical Engineering, 8, pp.164-171.

2.

Authors:

Manjunath M, Venkatesha G, Dinesh S.

Paper Title:

Visual Display Matrix Computation Based Smart Object Detector

Abstract: This paper studies about the algorithm (VDMC) which enables the detection of multiple objects present in the image with smart learning capabilities. VDMC also have the capability to display result in the formatted GUIs and has audio based output. VDMC here is implemented on rover which helps us to get distant images in the processing environment implemented using Matlab.

Keywords: VDMC: Visual Display Matrix Computation, Smart, object, GUI, Audio, Images.


References:

Bay, H., A. Ess, T. Tuytelaars, and L. Van Gool. "SURF:Speeded Up Robust Features." Computer Vision and Image Understanding (CVIU).Vol. 110, No. 3, pp. 346–359,

Muja, M. and D. G. Lowe."Fast Matching of Binary Features."Conference on Computer and Robot Vision. CRV 2012.

Muja, M. and D. G. Lowe. "Fast Approximate Nearest Neighbors with Automatic Algorithm Configuration." International Conference on Computer Vision Theory and Applications.VISAPP, 2009.

Hartley, R., and A. Zisserman, "Multiple View Geometry

in Computer Vision," Cambridge University Press, 2003.

Torr, P. H. S., and A. Zisserman, "MLESAC: A New Robust Estimator with Application to Estimating Image Geometry," Computer Vision and Image Understanding, 2000.

Mathworks ,"Matlab Documentation",2016a.

Hartley, A. Zisserman, Multiple View Geometry in Computer Vision, U.K., Cambridge:Cambridge Univ. Press, 2003.

Ma, S. Soatto, J. Kosecka, S. Sastry, An Invitation to 3D Vision From Images to Models, Germany, Berlin:Springer-Verlag, 2003.

Joo, Q. Zheng, "A temporal variance-based moving target detector", Proc. IEEE Int. Workshop Perform. Eval. Track. Surveill. (PETS), 2005-Jan.
Kim, L. S. Davis, "Multi-camera tracking and segmentation of occluded people on ground plane using search-guided particle filtering", Proc. Eur. Conf. Comput. Vision, vol. 3, pp. 98-109, 2006.
M. Khan, M. Shah, "A multi-view approach to tracking people in crowded scenes using a planar homography constraint", Proc. Eur. Conf. Comput. Vision, vol. 4, pp. 133-146, 2006.
J. Broida, S. Chandrashekhar, R. Chellappa, "Recursive techniques for the estimation of 3-d translation and rotation parameters from noisy image sequences", IEEE Trans. Aerosp. Electron. Syst., vol. 26, pp. 639-656, 1990.
Hu, T. Tan, L. Wang, S. Maybank, "A survey on visual surveillance of object motion and behaviors", IEEE Trans. Syst. Man Cybern. C Appl. Rev., vol. 34, no. 3, pp. 334-352, 2004.
Delamarre, O. Faugeras, "3D articulated models and multi-view tracking with silhouettes", Proc. ICCV, vol. 99, pp. 716-721, 1999.

Kanatani, Statistical Optimization for Geometric Computation: Theory and Practice, New York:Elsevier Science, 1996.

Aggarwal, A. K. R. Chowdhury, R. Chellappa, "A system identification approach for video-based face recognition", Proc. 17th Int. Conf. Pattern Recognit. (ICPR 2004), vol. 4, 2004.
N. Belhumeur, J. P. Hespanha, D. J. Kriegman, "Eigenfaces vs. Fisherfaces: Recognition using class specific linear projection", IEEE Trans. Pattern Anal. Mach. Intell., vol. 19, no. 7, pp. 711-720, 1997.
Xiao, S. Boyd, S. J. Kim, "Distributed average consensus with least-mean-square deviation", J. Parallel Distrib. Comput., vol. 67, no. 1, pp. 33-46, 208.

3.

Authors:

Malti Puri, Vinay Chopra

Paper Title:

Recent Trends in Copy Move Forgery Detection

Abstract: In today's era due to rapid growth in image capturing and image editing tools it has become very easy to manipulate any image. Whereas detecting whether image has undergone some changes or not has become very difficult. Any manipulation in an image is termed as digital image forgery. There are various kind of digital image forgeries among which most common is Copy-move forgery. The detection of copy-move forgery has become topic of interest of many researchers. Various researches has been done since 2007. In this paper we have discussed some recent techniques to detect copy move forgery in a digital image.

Keywords: CMFD; Copy-Move forgery detection; Cloning; Tampering; Digital image forgery.


References:

Alin C Popescu and Hany Farid, "Exposing digital forgeries by detecting duplicated image regions,"Department of Computer Science, Dartmouth College,Tech. Rep. TR2004-515, 2004, pp. 1-11.

Anil Dada Warbhe , R.V. Dharaskar , V.M. Thakare " A Survey on Keypoint Based Copy-paste Forgery Detection Techniques ",Elsevier- 1st International Conference on Information Security & Privacy ,2015, Volume 78, pp. 61-67.

Ashima Gupta, Nisheeth Saxena, S.K Vasistha, "Detecting Copy move Forgery using DCT", International Journal of Scientific and Research Publications, Volume 3, Issue 5, May 2013,pp. 1 – 4.

Babak Mahdian , Stanislav Saic," Detection of copy–move forgery using a method based on blur moment invariants", Forensic Science International, an international journal dedicated to the applications of medicine and science in the administration of justice, Vol.171 No.2-3 , Sep.2007, pp. 181-189.

Bin Yang, Xingming Sun, Honglei Guo1, Zhihua Xia, Xianyi Chen, "A copy-move forgery detection method based on CMFD-SIFT", Springer:Multimed Tools Appl, 2017.

L.Shivakumar, Dr. S.Santhosh Baboo, "Detecting Copy-Move Forgery in Digital Images:A Survey and Analysis of Current Methods", Global Journal of Computer Science and Technology, Vol. 10 Issue 7, September 2010, pp. 61-65.

Beste Ustubioglu, Guzin Ulutas , Mustafa Ulutas, Vasif V. Nabiyev," A new copy move forgery detection technique with automatic threshold determination", Elsevier - International Journal of Electronics and Communications Volume 70, Issue 8, August 2016, pp. 1076–1087.

Bo X, Junwen W, Guangjie L and Yuewei D, " Image copy-move forgery detection based on SURF", International Conference on Multimedia Information Networking and Security, 2010.

Chao Xiong, Ju Zhu, Yuan Li, Ruxi Xiang,"Image-based forgery detection using big data clustering, Springer: Multimed Tools Appl, 2018.

Chi-Man Pun, Xiao-Chen Yuanand Xiu-Li Bi, "Image Forgery Detection Using Adaptive Over-Segmentation and Feature Point Matching", IEEE Transactions on Information Forensics and Security, Volume 10 ,  Issue 8, Aug. 2015, pp. 1705 – 1716.

Devanshi Chauhana, Dipali Kasatb, Sanjeev Jainc, Vilas Thakared, "Survey On Keypoint Based Copy-move Forgery Detection Methods On Image", Elsevier -International Conference on Computational Modeling and Security (CMS 2016), pp. 206 – 212.

Ardizzone, A. Bruno, and G. Mazzola" Copy-Move Forgery Detection by Matching Triangles of Keypoints", IEEE Transactions on Information Forensics and Security ,Volume 10 , Issue 10 , Oct. 2015,pp 2084 – 2094.

Saiqa Khan, Er. Arun Kulkarni," An Efficient Method for Detection of Copy-Move Forgery Using Discrete Wavelet Transform", International Journal on Computer Science and Engineering, Vol. 02, No. 05, 2010,pp.1801-1806.

Gavin Lynch, Frank Y. Shih, Hong-Yuan Mark Liao, "An efficient expanding block algorithm for image copy-move forgery detection",Elsevier:Information Sciences 239, 2013, pp. 253–265.

Guzin Ulutas, Mustafa Ulutas, "Image forgery detection using Color Coherence Vector", Electronics, Computer and Computation (ICECCO), Nov. 2013, pp. 107 – 110.

Irene Amerini, Lamberto Ballan, Roberto Caldelli, Alberto Del Bimbo,Giuseppe Serra,"A SIFT-Based Forensic Method for Copy–Move Attack Detection and Transformation Recovery", IEEE Transaction on information forensics and security, . 6, No. 3, Sep.2011, pp.1099-1110.

Jessica Fridrich, David Soukal and Jan Lukas, "Detection of copy–move forgery in digital images", Proceedings of Digital Forensic Research Workshop, IEEE Computer Society, August 2003, pp. 55–61.

Junlin Ouyang, Yizhi Liu, Miao Liao," Copy-Move Forgery Detection Based on Deep Learning, 10th International Congress on Image and Signal Processing, Biomedical Engineering and Informatics" CISP-BMEI 2017.

Kumar Sunil, Desai Jagan, Mukherjee Shaktidev, "DCT-PCA Based Method for Copy-Move Forgery Detection",Advances in Intelligent Systems and Computing Volume 249, 2014, pp 577-583.

Kusam, Pawanesh Abrol, Devanand,"Digital Tampering Detection Techniques: A Review", BVICAM's International Journal of Information Technology, Vol. 1 No. 2, 2009, pp.125-132.

Leida Li, Shushang Li, Hancheng Zhu,"An Efficient Scheme for Detecting Copy-move Forged Images by Local Binary Patterns",Journal of Information Hiding and Multimedia Signal Processing,Volume 4, Number  1 ,January 2013, pp46-56.

Buvana Ranjani, R. Poovendran, "Image Duplication Copy Move Forgery Detection Using Discrete Cosine Transforms Method", International Journal of Applied Engineering Research ISSN 0973-4562, Volume 11, Number 4 , 2016, pp. 2671-2674.

Minati Mishra, Flt. Lt. Dr. M. C. Adhikary," Digital Image Tamper Detection Techniques - A Comprehensive Study", International Journal of Computer Science and Business Informatics, Vol. 2, No. 1, Jun 2013, pp. 1-12.

Mohsen Zandi, Ahmad Mahmoudi-Aznaveh, and Alireza Talebpour, "Iterative Copy -Move Forgery Detection Based on a New Interest Point Detector",IEEE Transactions on Information Forensics and Security,2016, pp.1-14.

Kavita V.Hulmukhe, Prof. Dr.S.S.Sane, Ms. Alpana A. Borse,"Exploring Duplicated Regions in Natural Images",International Journal of Computer Applications, 2011.

Osamah M. Al-Qershi and Khoo Bee Ee,"Passive Detection of Copy-Move Forgery in Digital Images: State-of-the-art" Forensic Science International, Volume 231, Issue 1, Sep 2013, pp. 284-295.

Pameli Mukherjee, Saurabh Mitra"A Review on Copy-Move Forgery Detection Techniques Based on DCT and DWT", International Journal of Computer Science and Mobile Computing IJCSMC, Vol. 4, Issue. 3, March 2015, pp.702 – 708.

Rahul Dixit and Ruchira Naskar,DyWT based Copy-Move Forgery Detection with Improved Detection Accuracy",2016 3rd International Conference on Signal Processing and Integrated Networks (SPIN), pp. 133-138.

Seung-Jin Ryu, Min-Jeong Lee, and Heung-Kyu Lee"Detection of Copy-Rotate-Move Forgery Using Zernike Moments",Springer Proc. Int. Workshop Information Hiding, 2010, pp. 51–65.

Shi Wenchang, Zhao Fei, Qin Bo, Liang Bin, "Improving image copy-move forgery detection with particle swarm optimization techniques", China Communications, Volume 13, Issue, 1, Jan 2016, pp. 139 – 149.

Thirunavukkarasu, J. Satheesh Kumar, Gyoo Soo Chae, J. KishorKumar," Springer: Non-intrusive Forensic Detection Method Using DSWT with Reduced Feature Set for Copy-Move Image Tampering", Wireless Pers Commun, July 2017.

Vincent Christlein, Johannes Jordan "An Evaluation of Popular Copy-Move Forgery Detection Approaches", IEEE Transactions on information forensics and security, 2012, pp. 1-26.

Vivek Kumar Singh and R.C. Tripathi, "Fast and Efficient Region Duplication Detection in Digital Images Using Sub-Blocking Method", International Journal of Advanced Science and Technology, Vol. 35, October 2011, pp. 93-102.

Weihai Li and Nenghai Yu, "ROTATION ROBUST DETECTION OF COPY-MOVE FORGERY", Proceedings of 2010 IEEE 17th International Conference on Image Processing, 2010, pp.2113-2116.

Xiaomei Quan, Hongbin Zhang, "Copy-Move Forgery Detection in Digital Images Based on Local Dimension Estimation" Cyber Security, Cyber Warfare and Digital Forensic (CyberSec) International Conference, June 2012, pp.180-185.

Xiuli Bi, Chi-Man Pun, "Fast Copy-Move Forgery Detection Using Local Bidirectional Coherency Error Refinement", Elsevier: Pattern Recognition, March 2018.

4.

Authors:

Syed Mobin Baba, Shaik Azgerpasha

Paper Title:

Tensile Testing on Composite Materials (CFRP) with Adhesive

Abstract: The world is changing day to day in many aspects, especially usage of material, earlier iron and steel are abundant in usage for construction of bridges, dams, building etc., but as the composite technology comes in to pictures there was a red signal for mostly used materials. Composite means combination of separate interconnected parts, it might be metallic or non-metallic, combined to form a metal and that will give the same strength of other high end materials. Another important aspect is combining, how a metal and non-metal will be combined irrespective of its bonding nature, even if a metal does bond how come a non-metal will be bonded to a metallic at high stress. This technology we call it as Joint Technology. In current project, we discuss about the composite materials and how they are useful for the building of the structures using the metal and non- metal variants and its strengths. And we will be knowing about the adhesive technology and its purpose and objectives. And mainly about the joining techniques we used here for the combing the materials which are of two kinds and test results of CFRP material combined with metal with adhesives and then loaded for tensile testing. The results were noted then the same material is riveted after applying adhesive and does the tensile load. 

Keywords: Composite Means Combination of Separate Interconnected Parts,


References:

ACI 440.4R-04(2004), "Prestressing concrete structures with FRP tendons", Farmington Hills, Mich.

ACI 440.1R-06. (2006). "Guide for the design and construction of structural concrete reinforced with FRP bars." Farmington Hills, Mich.

ACI-ASCE Joint Committee 445. (1998), "Recent approaches to shear design of structural concrete" Journal of structure Engineering 124(12), 1375– 1417.

Ahmed K. El-Sayed, Ehab El-Salakawy and Brahim Benmokrane, (2007), "Characterization of New Carbon FRP Stirrups for Concrete Members" Journal of Composites for Construction, Vol. 11, No.4.

Chadon Lee, P.E. Jun-Yeop Kim and Seo-Young Heo, (2010) "Experimental Observation on the Effectiveness of Fibre Sheet Strip Stirrups in Concrete Beams" Journal of Composites for Construction, Vol. 14, No. 5, October 1, 2010.

Shehata, E., Morphy, R., and Rizkalla, S. (1998), "Use of FRP as shear reinforcement for concrete structures" Second international concrete on composites in infrastructure, Edited by Saadatmanesh and M. R. Ehsanim, ISIS Canada, University of Manitoba, Winnipeg, Manitoba, Canada, 300–314.

Ehsani, M. R., Saadatmanesh, H., and Tao, S. (1995), "Bond of hooked glass fibre reinforced plastic (GFRP) reinforcing bars to concrete." ACI Material Journal, 92 (4), 391–400. reinforcements of concrete high way bridges." ACI Structural Journal, 94(1), 77–86.

Önal M. Mustafa. 2009. ―Reinforcement of Beam by Using Carbon Fibre Reinforced Polymer in Concrete Buildings‖. Scientific Research and Essay, Vol. 4, No. 10, pp. 1136-1145.
https://ijese.org/wp-content/uploads/2017/09/IJESE-BG.png
0
0
IJESE Journal
https://ijese.org/wp-content/uploads/2017/09/IJESE-BG.png
IJESE Journal
2018-12-21 06:17:46
2019-02-26 08:11:31
Volume-5 Issue-12