Version
Download

10

File Size

4.00 KB

File Count

1

Create Date

March 22, 2018

Last Updated

May 1, 2018
Volume-5 Issue-4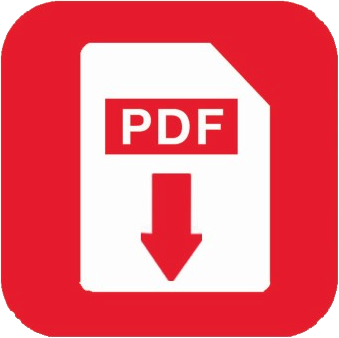 Download Abstract Book
S. No

Volume-5 Issue-4, April 2018

, ISSN: 2319–6378

 (Online)




Published By: Blue Eyes Intelligence Engineering & Sciences Publication Pvt. Ltd.

Page No.

1.

Authors:

S. Priya Dharshini, V. S. Priya Dharshini, B. Renuka, M. Tamil Thendral

Paper Title:

Big Data Implementation of Drug Query with Disease Prediction, Side Effects and Feed Back Analysis

Abstract: Big data is an all-encompassing term for any collection of data sets which are large and complex. This project deals with the integration of big data with cloud computing. In the existing system designing question answering system requires efficient and deep analysis of natural language questions. The disease cannot be analyzed properly if the information is incomplete and noisy in nature. Here a tool is provided to assist professionals and consumers in finding and choosing drugs. An approach is developed that allows a user to query for drugs that satisfy a set of conditions based on drug properties, such as drug indications, side effects, and drug interactions, and also takes into account patient profiles. The appointment of the best doctor is scheduled for the consultation based on user feedbacks. The best drug is advised to the specific patient based on their disease through Big Data analysis. User can post a query through system or through Android Application.

Keywords: Big Data, System Designing, Feedbacks. Android Application.


References:

Khemmarat and L. Gao, "Supporting drug prescription via predictive and personalized query system," in PervasiveHealth. IEEE, 2015.

Jin et al., "Querying web-scale information networks through bounding matching scores," in WWW 2015, 2015, pp. 527–537.

Doulaverakis et al., "Panacea, a semantic-enabled drug recommendations discovery framework," J. Biomed. Semant., vol. 5, p. 13, 2014.

Langer et al., "A text based drug query system for mobile phones,"Int. J. Mob. Commun., vol. 12, no. 4, pp. 411–429, Jul. 2014.

Ben Abacha and P. Zweigenbaum, "Medical question answering: translating medical questions into sparql queries," in Proceedings of the 2nd ACM SIGHIT. ACM, 2012, pp. 41–50

Kuhn et al., "A side effect resource to capture phenotypic effects of drugs," Molecular systems biology, vol. 6, no. 1, p. 343, 2010.

Dumontier and N. Villanueva-Rosales, "Towards pharmacogenomics knowledge discovery with the semantic webx, vol. 10, no. 2, pp. 153–163, 2009. 

Sangkuhl et al., "Pharmgkb: understanding the effects of individual genetic variants," Drug Metab. Rev., vol. 40, no. 4, pp. 539–551, 2008.

Doulaverakis et al., "Panacea, a semantic-enabled drug recommendations discovery framework," J. Biomed. Semant., vol. 5, p. 13, 2008.

Fawcett, "An introduction to roc analysis," Pattern recognition letters, vol. 27, no. 8, pp. 861–874, 2006.
https://ijese.org/wp-content/uploads/2017/09/IJESE-BG.png
0
0
IJESE Journal
https://ijese.org/wp-content/uploads/2017/09/IJESE-BG.png
IJESE Journal
2018-03-22 12:03:09
2018-05-01 05:23:12
Volume-5 Issue-4