Version
Download

17

File Size

4.00 KB

File Count

1

Create Date

August 21, 2018

Last Updated

March 14, 2020
Volume-5 Issue-9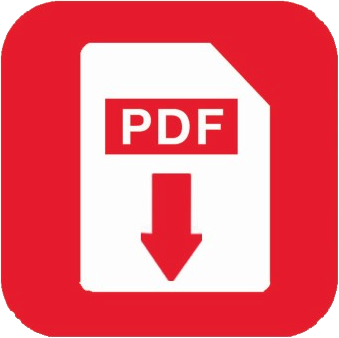 Download Summary Book
S. No

Volume-5 Issue-9, September 2018

, ISSN: 2319–6378

 (Online)




Published By: Blue Eyes Intelligence Engineering & Sciences Publication

Page No.

1.

Authors:

Mehdi Al Kausor, Biswajit Nath, Taznur Ahmed, Helena Brahma

Paper Title:

Analysis of Some Physico-Chemical Parameters of Various Bottled Drinking Water Available in Kokrajhar Town, Assam, India

Abstract: Water in a plastic bottle was not a regular item on many consumers' shopping lists in few years ago. Now a days, thousands and millions of litres of packaged drinking water in bottles are sold everyday all over the globe. Considering various kinds of health issues, the quality of these bottled drinking water, therefore, should be monitored regularly. In this paper, we have tested some water quality parameters like pH, Electrical conductivity (EC), Total Dissolved solids (TDS), Alkalinity, Salinity, Ca-Hardness (CH), Total Hardness (TH), Sodium (Na+), Potassium (K+), Sulphate (SO42) and Nitrate (NO3-) of fifteen different brands bottled drinking water available in the market of Kokrajhar Town, Assam, India. The target of this research work is to and to analyze these parameters in the water bottles sold commonly in the market and to check wheather the water quality parameters meets the prescribed BIS (Bureau of Indian Standards) and World Health Organisation (WHO) standards or not, so that we can make people of our society conscious about drinking such packaged drinking water. The result reveals that all the parameters used for analysis come within the permissible limit of BIS and WHO standards and are safe for drinking purpose.

Keywords: Bottled drinking water, TDS, Hardness, Sulphate, Nitrate, Permissible Limit 


References:

Bong, Y.S., Ryu, J.S., Lee, K.S. (2009): Characterizing the origins of bottled water on the South Korean market using chemical and isotopic compositions. Anal Chim Acta, 631:189-95.

Zion Market Research, (2017) Bottled Water Market (Still, Carbonated, Flavored, and Functional Bottled Water): Global Industry Perspective, Comprehensive Analysis, and Forecast, 2014 – 2020,

de Beaufort. (2007): The camel syndrome. Journal of Public Health 15:407-12.

Guler, C. (2007): Evaluation of maximum contaminant levels in Turkish bottled drinking waters utilizing parameters reported on manufacturers labeling and government-issued production licenses, Journal of Food Composition and Analysis 20: 262-272.

Alam, M.F., Dafader, N.C., Sultana, S., Rahman, N. Taheri, T. (2017): Physico- Chemical Analysis of the Bottled Drinking Water available in the Dhaka City of Bangladesh ; Journal of Materials and Environmental Sciences, 8(6): 2076-2083

Semerjian, L. A. (2011): Quality assessment of various bottled waters marketed in Lebanon. Environmental monitoring and assessment, 172(1-4), 275-285.

Baba, A., Ereeş, F. S., Hıçsönmez, Ü., Cam, S., & Özdılek, H. G. (2008): An assessment of the quality of various bottled mineral water marketed in Turkey. Environmental Monitoring and Assessment, 139(1-3), 277.

Gazette, T. O. (2004.: Directive on natural mineral waters. December 1, 2004 No: 25657. Google Scholar.

Kabilan, K., Mughilan, K., Sivaneswari, R. (2012): Study on the contents of bottled mineral water of various brands in Malaysia. Journal of Natural Sciences Research; 2(4).

Moazeni, M. Atefi, A. Ebrahimi, P. Razmjoo, and M. Vahid Dastjerdi, Evaluation of Chemical and Microbiological Quality in 21 Brands of Iranian Bottled Drinking Waters in 2012: A Comparison Study on Label and Real Contents, Journal of Environmental and Public Health ; Volume 2013, Article ID 469590, 4 pages.

Kendall P. Drinking water quality and health. No. 9 .307. Colorado State: Colorado State University Extension Food Science and Human Nutrition; 2007.

Kumar, N., Sinha, D.K. (2010): Drinking water quality management through correlation studies among various physico-chemical parameters: A case study, International Journal of Environmental Sciences, 1(2): 253-259

Sasikaran S., Sritharan, S Balakumar, Arasaratnam. V, (2012): Physical, chemical and microbial analysis of bottled drinking water. Ceylon Medical Journal.,57 (3): 111-116.

"What is Alkalinity?"  Water Research Centre. 2014. Retrieved 5 February 2018.

Total Alkalinity. United States Environmental Protection Agency; Retrived 6 March (2013).

Sastry, K. V., Prathima Rathee, (1998): Physicochemical and microbiological characteristics of water of village Kanneli (distt. Rohtak), Haryana. Proc. Acad. Biol; 7(1): 103-108.

Dey A. K., Environmental chemistry (6th edn.) (2006): New Delhi, India: New Age International Publishers; 232.

Mitharwal S., Yadav R.D., Angasaria R.C., Rasa. J. Chem. 2 (2009) 920-923.

Sodium, chlorides and conductivity in drinking water. Copenhagen, WHO Regional Office for Europe, 1979 (EURO Reports and Studies No. 2)

2.

Authors:

Ankit S. Soni, Amit J. Nayak

Paper Title:

Smart Home Automation using IOT and Arduino

Abstract: Innovations which are the key features to enrich society and make daily routines simple and secure. Over the last decade, Technology has progressed in every field immensely with the help of it nowadays you can build a highly automated dwelling with integrated appliances controlled by a mobile phone. With Rapid progress in smart home systems people got influenced and have updated themselves to it which includes Door lock/unlocking with keypad, fingerprint touch and also access from a mobile app, Lights turning ON/OFF and Fans which are controlled from any corner of the world.

Keywords: Home Automation, Internet of Things, Arduino, Door Lock System, WIFI, Light Control.


References:

Piyare, Rajeev, and M. Tazil. "Bluetooth based home automation system using cell phone." Consumer Electronics (ISCE), 2011 IEEE 15th International Symposium on. IEEE, 2011.

Marimuthu, R., et al. "Home Automation Using Bluetooth-A Review." (2006).

Isa, Eleni, and Nicolas Sklavos. "Smart Home Automation: GSM Security System Design & Implementation." Journal of Engineering Science & Technology Review3 (2017).

Kodali, Ravi Kishore, et al. "IoT based smart security and home automation system." Computing, Communication and Automation (ICCCA), 2016 International Conference on. IEEE, 2016.

Vinay Sagar, K. N., and S. M. Kusuma. "Home automation using internet of things." International research journal of Engineering and Technology (IRJET)03 (2015): 1965-1970.

Kaur, Surinder, et al. "Home Automation and Security System." Advanced Computational Intelligence: An International Journal (ACII)3 (2016).

Hishama, Amirah Aisha Badrul, et al. "Bluetooth-based home automation system using an android phone." Journal Technology (Sciences & Engineering)3 (2014): 57-61.

Khan, Sadeque Reza, and Farzana Sultana Dristy. "Android based security and home automation system." arXiv preprint ar Xiv: 1504.03564(2015).
https://ijese.org/wp-content/uploads/2017/09/IJESE-BG.png
0
0
IJESE Journal
https://ijese.org/wp-content/uploads/2017/09/IJESE-BG.png
IJESE Journal
2018-08-21 12:51:07
2020-03-14 04:28:42
Volume-5 Issue-9