Version
Download

13

File Size

4.00 KB

File Count

1

Create Date

June 25, 2019

Last Updated

June 25, 2019
Volume-6 Issue-4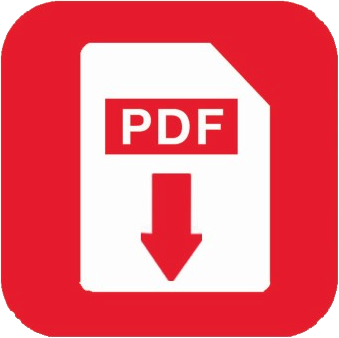 Download Souvenir
S. No

Volume-6 Issue-4, June 2019

, ISSN: 2319–6378

 (Online)




Published By: Blue Eyes Intelligence Engineering & Sciences Publication

Page No.

1.

Authors:

Avirup Mondal, Bikram Saha, Ananya Biswas, Anurima Majumdar, Antara Ghosal

Paper Title:

IoT Based Auto-Irrigation System for Agriculture

Abstract: This paper describes a cost-effective water saving IoT based intelligent irrigation system for agriculture. Today, the farmers are suffering from the lack of resources, rains and scarcity of water. The objective of this paper is to design a smart irrigation system that would be useful for water management. In this IoT based system a moisture sensoris used to sense the moisture content present in the soil and according to that the water irrigation will be controlled by a microcontroller. A filter is also introduced for the purification of water as per requirement. There is no need of GSM modules or any wireless transmission gateway which makes the cost of the system around Rs. 1000/- which makes it economically affordable for Indian farmers. So, there is a need of saving water for which we need a smart technology that is an intelligent irrigation system that will help us to manage the usage of water in agriculture.

Keywords: IoT, Smart Agriculture 


References:

Atzori, A. Iera and G. Morabito, "The Internet of Things: a survey," Computer Networks: The International Journal of Computer and Telecommunications Networking, vol. 54, no. 15, pp. 2787-2805, Oct. 2010.

Chandan kumar sahu, Pramitee Behera, "A Low Cost Smart Irrigation Control System" 2nd International Conference On Electronics And Communication System (ICECS 2015) 978-1-4788-7225-8/15/$31.00 ©2015 IEEE

K K Namala*, Krishna Kanth Prabhu A V, Anushree Math, Ashwini Kumari, Supraja Kulkarni "Smart Irrigation With Embedded System", 2016 IEEE Bombay Section Symposium (IBSS), 978-1-5090-2730-9/16/$31.00 ©2016 IEEE

Wenju Zhao, Shengwei Lin, Jiwen Han, Rongtao Xu, Lu Hou , "Design and Implementation of Smart Irrigation System Based on LoRa" , 978-1-5386-3920-7/17/$31.00 ©2017 IEEE

Amogh Jayaraj Rau, Jairam Sankar, Ashok R Mohan, Deepti Das Krishna, and Jimson Mathew "IoT Based Smart Irrigation System and Nutrient Detection with Disease Analysis", 978-1-5090-6255-3/17/$31.00 c 2017 IEEE

2.

Authors:

Arvind Pandey, Jiwan Singh Rawat, Sarita Palni, Charu Pundir, Snehal Mohite, Pankaj Kumar Bhatt

Paper Title:

Monitoring Land use/Cover Change using Remote Sensing and GIS Techniques: A Case Study of Hill Station Pithoragarh Town, Uttarakhand, India

Abstract: Technique of Change Detection using LANDSAT satellite imagery helps in understanding the dynamics of landscape. This study depicts the spatio-temporal dynamics of land use/cover of Pithoragarh town area situated in Uttarakhand district of India. To quantify the changes in land use and land cover in Pithoragarh town over a period of 23 years. LANDSAT satellite imageries of two different time period i.e. LANDSAT Thematic Mapper (TM) of 1990 & LANDSAT OLI of 2013 were obtained with the help of USGS Earth Explorer. To fulfil the classification, purpose unsupervised Classification methodology has been used using the K-means technique. Study area was categorized into four different classes. i) Vegetation, ii) Agriculture, iii) Built-up, and vi) Barren land. Results of this study indicates that built-up land have been increased by 38.73% (3.55km2) and while vegetation, agriculture, and barren land, have decreased by -17.20% (-1.57 km2), 10.58% (-0.96km2), -10.94% (-1.01km2), respectively in past 23 years. This study is being conducted first time for this study area. Thus, this paper determine application of GIScience in change detection of land use pattern.

Keywords: Land use/ Land cover, Remote Sensing, GIS, Change Detection Technique, Pithoragarh Town.


References:

Alonso-Pérez, Fernando, Arturo Ruiz-Luna, John Turner, César A. Berlanga-Robles, and Gay Mitchelson-Jacob. "Land cover changes and impact of shrimp aquaculture on the landscape in the Ceuta coastal lagoon system, Sinaloa, Mexico." Ocean & Coastal Management 46, no. 6-7 (2003): 583-600.

Anderson, James R. "Land use and land cover changes. A framework for monitoring." Journal of Research by the Geological Survey 5 (1977): 143-153.

Baulies, Xavier, and Gerard Szejwach, eds. LUCC Data Requirements Workshop: Survey of Needs, Gaps and Priorities on Data for Land-use/land-cover Change Research, Barcelona, 11-14 November 1997. No. 3. Institut Cartografic de Catalunya, 1998.

Brondizio, Eduardo S., Emilio F. Moran, Paul Mausel, and You Wu. "Land use change in the Amazon estuary: patterns of caboclo settlement and landscape management." Human ecology 22, no. 3 (1994): 249-278.

Codjoe, Samuel Nii Ardey. "Integrating remote sensing, GIS, census, and socioeconomic data in studying the population–land use/cover nexus in Ghana: A literature update." Africa Development 32, no. 2 (2007).

Coppin, Pol, Inge Jonckheere, Kristiaan Nackaerts, Bart Muys, and Eric Lambin. "Review ArticleDigital change detection methods in ecosystem monitoring: a review." International journal of remote sensing 25, no. 9 (2004): 1565-1596.

Mirkatouli, A. Hosseini, and A. Neshat, "Analysis of land use and land cover spatial pattern based on Markov chains modelling," City, Territory and Architecture, vol. 2, no. 4, pp. 1–9, 2015

Jensen, John R., and Dave C. Cowen. "Remote sensing of urban/suburban infrastructure and socio-economic attributes." Photogrammetric engineering and remote sensing 65 (1999): 611-622.

Kaul, Harshika A., and Ingle Sopan. "Land use land cover classification and change detection using high resolution temporal satellite data." Journal of Environment 1, no. 4 (2012): 146-152.

Mertens, Benoı̂t, William D. Sunderlin, Ousseynou Ndoye, and Eric F. Lambin. "Impact of macroeconomic change on deforestation in South Cameroon: integration of household survey and remotely-sensed data." World Development 28, no. 6 (2000): 983-999.

Mouat, David A., Glenda G. Mahin, and Judith Lancaster. "Remote sensing techniques in the analysis of change detection." Geocarto International 8, no. 2 (1993): 39-50.

Riebsame, William E., William B. Meyer, and B. L. Turner. "Modeling land use and cover as part of global environmental change." Climatic change 28, no. 1-2 (1994): 45-64.

Roth, Harald H. Wildlife resources: a global account of economic use. Springer Science & Business Media, 1997.

Singh, Ashbindu. "Review article digital change detection techniques using remotely-sensed data." International journal of remote sensing 10, no. 6 (1989): 989-1003.

Sohn, Hoon, Charles R. Farrar, Francois M. Hemez, Devin D. Shunk, Daniel W. Stinemates, Brett R. Nadler, and Jerry J. Czarnecki. "A review of structural health monitoring literature: 1996–2001." Los Alamos National Laboratory, USA (2003).

Turner, Monica Goigel, and C. Lynn Ruscher. "Changes in landscape patterns in Georgia, USA." Landscape ecology 1, no. 4 (1988): 241-251.

Valdiya, Khadg Singh. Geology of kumaun lesser Himalaya. Wadia Institute of Himalayan Geology, 1980.

Yuan, Fei, Kali E. Sawaya, Brian C. Loeffelholz, and Marvin E. Bauer. "Land cover classification and change analysis of the Twin Cities (Minnesota) Metropolitan Area by multitemporal Landsat remote sensing." Remote sensing of Environment 98, no. 2-3 (2005): 317-328.

Zhang, Jixian, Liu Zhengjun, and Sun Xiaoxia. "Changing landscape in the Three Gorges Reservoir Area of Yangtze River from 1977 to 2005: Land use/land cover, vegetation cover changes estimated using multi-source satellite data." International Journal of applied earth observation and geoinformation 11, no. 6 (2009): 403-412.

3.

Authors:

Balaji E, Dharani Krishnan, Umesh K

Paper Title:

Boundary Based Analysis of Image Fusion using Discrete Wavelet Transform

Abstract: Image fusion is the process of conflating or combing two or more images into a single image in order to implicate the necessary information from the source images. There is plenty of technological advancement present in today's medical imaging field. The main drawback is that each and every imaging modality has its own specialty and limitation. Thus, fusion is used to overcome the shortcoming of displaying vital information in multiple images. CT images would manifest the clear pictures of hard tissue like bone structures but MRI images exhibits the soft tissue. When physician analyze the images where some of the information may not be viewed properly, the proposed methodology helps to extract more features from the images in addition to the boundary analysis carried out to identify the particular portion of the images. The discrete wavelet transform (DWT)of coiflet(COIF) and discrete meyer wavelet(DMEY) applied to the images which decompose the images and the wavelet coefficient of low pass and high pass filters of both images are identified and adjusted to the optimum contrast for a better elucidation. The inverse DWT(IDWT) helps to reconstruct the images by reverse operation of DWT. two input images are fused using Left-Right (LR), Right-Left (RL), Up-Down (UD), Down-Up (DU) methods. The features and results of the above methods are explored and compared with COIF and DMEY.


Keywords: Image fusion, CT, MRI,DWT, dmey and coif, LR, RL, UD, DU Fusion, DWT, IDWT.


References:

Myna A N, Prakash J, "Fusion of CT and MRI Images Based on Fuzzy Logic and Discrete Wavelet Transform "International Journal of Computer Science and Information Technologies,2015, pp. 4512-4519.

Santhi .N, Joy jinsu, Ramkuer K, Sathya bama, "Spatial frequency discrete wavelet transform image fusion technique for remote sensing applications" 2019.

Rajalingam B, Priya R, "Multimodal Medical Image Fusion Using Various Hybrid Fusion Techniques for clinical Treatment Analysis"research gate, 2018.

Kavitha C.T, Chellamuthu. C," Medical Image fusion based on hybrid intelligence" Elsevier-Applied Soft Computing-2104.

Rajkumar Soundrapandiyan, " CT and MRI Image Fusion based on Wavelet Transform and Neuro -Fuzzy concepts with quantitative analysis"research gate publication,2014.

Agarwal Ruchi Sanjay, Rajkumar Soundrapandiyan, Marimuthu Karuppiah" CT and MRI Image Fusion Based on Discrete Wavelet Transform and Type-2 Fuzzy Logic" International Journal of Intelligent Engineering and Systems, 2017.

R, Muttan. S, "Discrete wavelet transform based principal component averaging fusion for medical images", AEU-Int. J. Electron. Commun-2015, pp. 896-902.
Bhateja V, Patel H, Krishn A, Sahu A, "Multimodal medical image sensor fusion framework using cascade of wavelet and contourlet transform domain ns"IEEE Sensors -2015  15, pp. 6783-6790.

X Guorong. G,  Dongzhu. F, "Multi-focus image fusion based on non-subsampled shearlet transform", IET Image Process- 2013,pp. 633–639.

Wei Q, Bioucas-dias J, Dobigeon. N," Hyperspectral and Multispectral Image Fusion Based on a Sparse Representation", IEEE Trans.Geosci. Remote Sens- 2015, 3658–3668.

Mitianoudis N,Stathaki T, "Pixel - based and region-based image fusion schemes using ICA bases, Inf. Fusion"2007, pp.131–142.

Xu,X, Wang Y,Chen S, "Medical image fusion using discrete fractional wavelet transform", Signal Process. Control - 2016.vol. 27, pp. 103-111.

Y, Liu. S, Wang Z, "A general framework for image fusion based on multi-scale transform and sparse representation" - 2015, pp. 147-164.

E, Anitha. A, Gnanaraj. J, "Optimum Laplacian wavelet mask based medical image using hybrid cuckoo search—Grey wolf optimization algorithm" -2017, pp. 58-69.

W, Jiao. L, "Yang S.Fusion of multispectral and panchromatic images via sparse representation and local autoregressive model" -2014, pp. 73-87.

Selesnick I.W., Kingsbury N.C, Baraniuk R.G."The dual-tree complex wavelet transform" IEEE Signal Process -2005.

S, Roger. L, King, Nicolos. H, Younan, Derrold W. Holcomb, "Estimation of the Number of Decomposition levels for a Wavelet-Based Multiresolution multisensor Image fusion", IEEE Transactions on Geoscience and Remote Sensing- 2006, pp. 3674-3686.

Metin Akay, "Time Frequency and wavelets in Biomedical signal processing", IEEE Press, 1998, pp.230-231.

4.

Authors:

Soma Rajwade, Albert John Varghese

Paper Title:

Feasibility Analysis of Power Crisis in Remote Area Using HOMER in Pahadgaon and Senha

Abstract: The paper optimise the hybrid energy system using HOMER PRO by giving the energy production cost analysis .This paper optimize the hybrid renewable energy system considering the metrological data at village of Korba. The proposed energy system including solar(pv model)and hydro sources and the other system is of PV module. Thus the model consist of first PV panels, power converter and battery for storage and the second model consist of PV panels, HYDRO and battery for storage and power convertor. The data considering for homer at KORBA village( Pahandgaw (in Pali) and Senha is taken from (NASA) national aeronautics and space administrator and the hydro flow rate is taken from the Madwa plant and Darri plant of Korba.

Keywords: Hybride Energy System, PV Stand Alone, Solar PV, Hydro, HOMER.


References:

K. Maherchandani1, Chitranjan Agarwal, "Economic Feasibility of Hybrid Biomass/PV/Wind System for Remote Villages Using HOMER", International Journal of Advanced Research in Electrical, Electronics and Instrumentation Engineering Vol. 1, Issue 2, August 2012.

PragyaNema1, R.K. Nema, SarojRangnekar, " PV-solar / wind hybrid energy system for GSM/CDMA type mobile telephony base station, International journal of energy and environment 2010.

Tariq Iqbal, "International Journal of Optimal Sizing and Modeling of a Hybrid Energy System for a Remote Telecommunication Facility.

PrabodhBajpai , Sowjan Kumar, "Sizing Optimization and Analysis of a Stand-alone WTG System Using Hybrid Energy Storage Technologies, AIP Journal 2011.

M. Hakimi, "Optimal sizing of reliable hybrid renewable energy system considered various load types", AIP Journal of Renewable and sustainable energy 2011.

Deepak Kumar Lal, BibhutiBhusan Dash, "Optimization of PV/Wind/Micro-Hydro/Diesel Hybrid Power System in HOMER for the Study Area", International Journal on Electrical Engineering and Informatics ‐ Volume 3, Number 3, 2011.
https://ijese.org/wp-content/uploads/2017/09/IJESE-BG.png
0
0
IJESE Journal
https://ijese.org/wp-content/uploads/2017/09/IJESE-BG.png
IJESE Journal
2019-06-25 08:41:26
2019-06-25 09:21:51
Volume-6 Issue-4